During our second week in Ethiopia we stayed in a suite at the Bole Rock Hotel. The small kitchen had a little stove and above it a nice stainless steel hood.
It was several days before I happened to glance at the buttons on the left that controlled the fan speed.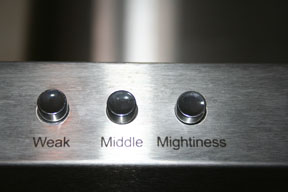 That would be like low, medium and high????